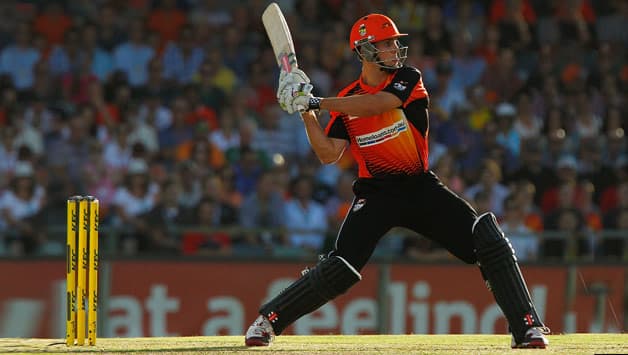 We generally have a good understanding of what risk means in everyday life but it can be confusing when talking about investments.  Given it's summer, cricket is a good way to better understand the concept of risk and make it more interesting.
No discussion about returns or reaching your financial goals is meaningful without some mention of the risk involved.
So, to explain risk in cricketing terms . . . a forward defensive stroke is relatively low risk,  protecting the stumps but unlikely to generate  a reward – in this case, runs.
A gentle push through the covers  carries some risk as you might nick it into the slips, but you  hope to get a run or two for your efforts.
A pull shot could score a boundary or even a six but there is a greater chance you could get out instead.
The more aggressive shot you play, the more you stand to gain and more you could lose.
Investing is the same.  The higher the risk, the higher the potential return.
A low risk investment such as cash  or fixed income  won't lose your  money but is unlikely to grow your wealth or achieve your investment goals.
Riskier assets such as shares and property are much more likely to help you achieve long-term goals by growing more than inflation over the long term but are subject to greater fluctuations in performance over the shorter term.
When applying risk to your super, working out what is a suitable level of risk is called determining your "risk profile".
There are several factors; how long you have until retirement, your tolerance for loss and investment experience.
Everyone's appetite to how much risk they are prepared to take on to generate returns is different, but like cricket, the key factor is how much time you have to play with.
Twenties to 40's  –  Early in your retirement savings journey is like Twenty20 cricket, much of your working life and income is ahead of you so you can afford to be aggressive.  Play your shots – invest in predominantly growth assets like shares and property – a "growth" profile.
Forties to 60's  –  Middle age is like one-day cricket.  You need to generate returns to be on track for your retirement goals, but you don't have the same time horizon to be all-out aggressive.  A mix of riskier and defensive assets – a "balanced" profile.
Sixties and beyond  –  Prior to, and in retirement,  it's more like a Test match.
You should be investing some in growth assets and playing the odd scoring shot, but it is important to protect your capital, and a portfolio weighted a bit more to lower risk investments – a "conservative" profile.
The first step you should take is to speak with your Financial Adviser.
Most super funds do a pretty good job at constructing default options for the average member in the fund.
Where you can improve your individual outcomes is spending time with your Certified Financial Planner to determine a suitable risk profile and investment mix.
Phone John Wilson on 0412 979 776
or   Phone Vicki Day on 08 9321 1522
or  Phone Sandy in the Office 08 9321 2222 if you would like to arrange an appointment to come in for a chat.